Cursus zwart-wit fotografie – 3 lessen (English course)
Waardering 4.50 op 5 gebaseerd op

2

klantbeoordelingen
€ 129,00 incl. BTW
For this Black and White Photography Course (zwart-wit fotografie cursus) we welcome a very special guest photographer from Ireland, Steven Maybury. This talented photographer and experienced photography educator has a passion for black and white photography. He knows how to apply an artistic approach in black and white photographs and will teach you how to develop an eye to see in black and white.
About the photographer Steven Maybury
Steven is a very talented photographer and has been photographing for the last 14 years. He is a full-time artist currently undergoing a Masters in Fine Art in The Piet Zwart Institute. Photography was his first passion and it is brilliantly assisted by his career as an artist. He currently teach photography in NCAD University in Ireland and have worked as the head of teaching in The Dublin Photography School for 10 years. He also has worked as a curator and project manager for The PhotoIreland Festival and was a lead in The Library Project photography space in Dublin. He is a self thought photographer who has worked and thought photography all around the world.
The Black & White photography course program
This black and white photography course has 3 sessions. Session 1 and 3 will be online with the possibility to interact. Session 2 is a more practical session and will be in the city center of Rotterdam.
Session 1:
In the first session, you will be introduced to different types of black and white photography. Opening a dialogue for the potential of what can make a striking black and white image. We will look at the qualities and compositions that make great black and white photographs. You will be introduced to some of the finer settings in your camera that will help you see and think in black and white. The first session will prepare you for thinking in black and white. There will be a Q&A (question & answer) part also to make sure you are getting what you want from a black and white photograph. This session will also be given on the Elektroweg in Rotterdam.
Session 2:
In this session the practical information from the first session will be put into practice. A photo walk has been tailored, putting you into the right places and positions to help you see the potential for black and white photographs. A nice mix of styles and types of photographs will be on the agenda.
Session 3:
This final session will open a dialogue starting with a review of the images we took. Allowing conversation to discover the components of images that are successful and less successful. We will then use some of the images to edit in Lightroom. This introduction to Black and White photo editing will further guide you in the potential of black and white images. Here you will learn how to convert, stylize, and create an atmosphere in your black and white images. This session will also be given on the Elektroweg in Rotterdam.
Course dates
10th of November till 1st of December 2021 (3 sessions):
- Wednesday 10th of November 2021 from 20:00 - 22:00 (session 1)
- Saturday 20th of November 2021 from 14:00 - 17:00 (session 2)
- Wednesday 1st of December 2021 from 20:00 - 22:00 (session 3)
New dates are coming soon!
You can reserve a spot for the available course. Can't you participate right now, but are you interested to sign up for this course in the future? Fill in our Notification Form. We will send you an email as soon as a new course is available.
Required to attend
For this black and white photography course you need to understand the basics of photography (aperture, shutter speed and ISO). You need to bring your own DSLR camera, mirrorless camera or hybrid camera with an aperture mode (A or Av), shutter speed priority (S of Tv) and manual mode (M). Any standard camera lens is suitable for this course.
Will the photo walk continue with bad weather conditions?
We keep a close eye on the weather forecasts, it's possible we choose to cancel the lesson up to 12 hours before the start of the lesson if the weather forecast is bad. We inform you by e-mail, so please check your mailbox before you leave. In case of cancellation we'll arrange a new date for the photo walk. In case of limited rainfall, the workshop will continue.
Pricing
For this 3 session black and white photography course you pay 129 euro. This includes VAT and coffee/tea during the second session.
How to sign up for this course
Are you interested to sign up for this black and white photography course? Select the dates/period of the course you want to follow at the top of this page add the course to the shopping cart of our webshop. It is possible to pay with iDEAL, VISA, Mastercard, Bancontact, KBC, Belfius, Sofort of via een bankoverschrijving.
You will receive an confirmation by email after you've made the payment.
Also we provide additional information about the session locatins.
SIGN UP FOR
THIS COURSE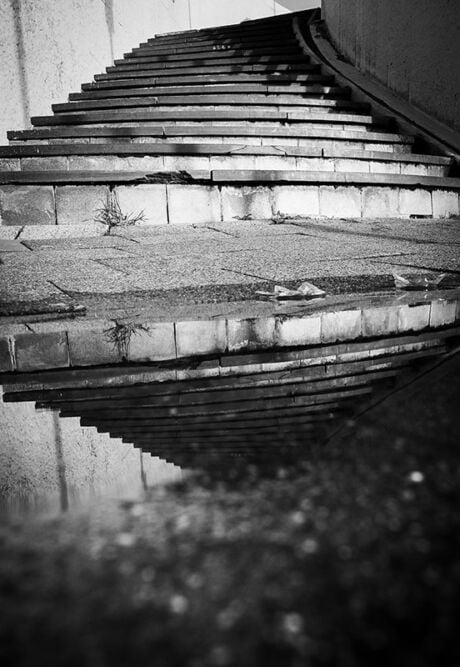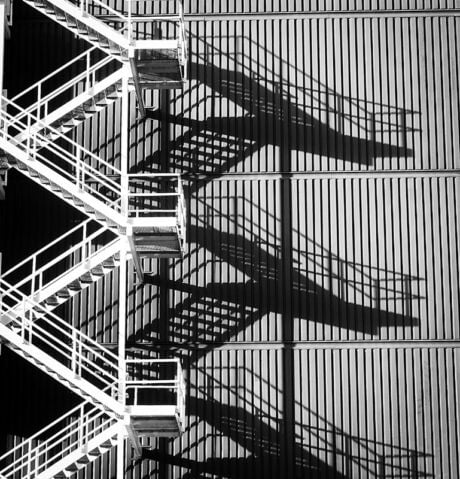 Educator

Steven Maybury

Locatie

Session 1: Online session via Zoom
Session 2: Central Station Rotterdam
Session 3: Online session via Zoom

Class size

6 to 10 students
Why you should pick this course

Small class size

Unique course program

Over 6500 satisfied students

Personal approach

Experienced educator

Misschien heb je interesse in: